Tagless Pet ID Label for Cat Collars - Add On Purchase Only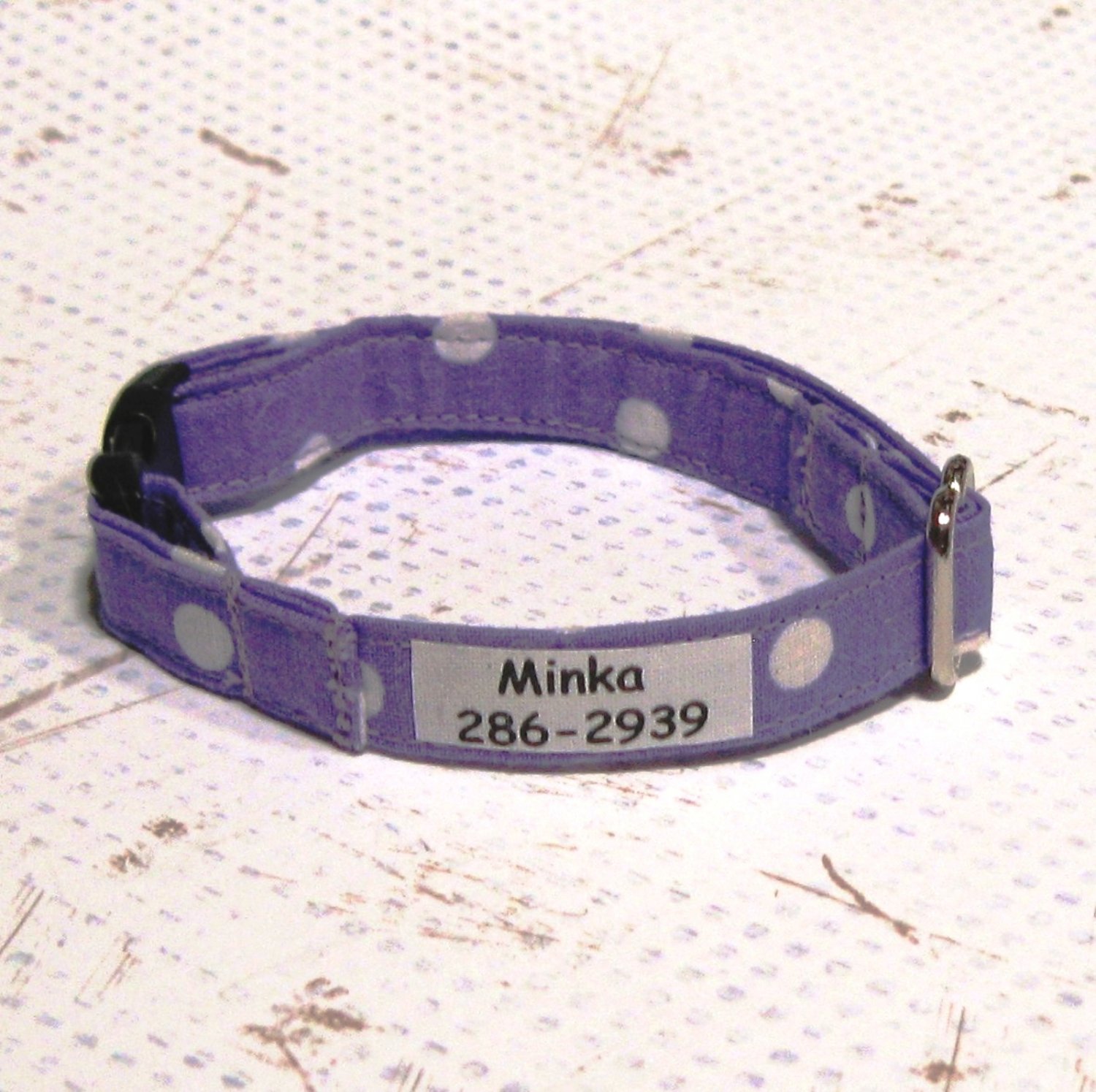 More than 10 available
Details
Shipping: US-Mainland: free (more destinations)
Condition: Brand new
Returns: 7 days, buyer pays return shipping (more)
FOR ADDING TO CAT COLLAR PURCHASES ONLY: This is a great option to put your cat's ID info on their collar you purchase from me and eliminate the need for a tag hanging down or an engraved plate. Both of those standard options work well for many cats but they are also distressing in some ways to lots of cats, also adding extra weight. But the main reason I started offering this type of tagless ID for my collars is that some cats cannot stand having anything hanging down on their chest from their neck area. Some will even hurt themselves trying to get a tag off. So this tagless option works wonders for many problematic kitties who are very particular about such things!

Please contact me with name/number info as soon as you purchase. If I don't hear from you quickly with that info, I will contact you via email.

If I don't hear from you within 5 days, I'll cancel the order and refund your money since I cannot make the collars without the ID label info that you are purchasing in this listing here.

And please remember, the ID label is only for collars you are purchasing from me. The labels are not for sale by themselves to add to other collars. Any purchases of these labels without collars to go with them will be canceled and refunds given.